last night i'd watch Endhiran Movie...Very2 good Movie...amaze with cinemato ,colour,songs&effect...Thumbs up!
u c Aishwarya Rai there!!!! & Rajinikan!!!
Rajinikanth Endhiran (ROBO) Movie Facts, Budget, News. Endhiran is a forthcoming Tamil science-fiction film being directed by S. Shankar. The film will star Rajinikanth and Aishwarya Rai in the lead roles. Here are some of the facts and release news…
Endhiran has cost around Rs. 200 crores!

Endhiran will be released in more than 2000 prints, biggest ever for an Indian film.

The film will be released in over 300 screens outside India, which makes Endhiran the largest worldwide release after Spiderman.

The audio rights of the movie has been bagged by Think Music for a whooping 7 Crore Indian Rupees or $1.6 million

This Rajinikanth-starrer will also be released in China where the super star has a huge fan following as he does in Japan.

The music launch of Endhiran will be held in a magnificent event organised by HBO (who has also brought the overseas rights of the film) in Kuala Lumpur, Malaysia.

Stan Winston Studios (of Avatar, Terminator movie fame) will take care of the animatronics in the film.

Industrial Light & Magic (of Avatar, Terminator movie fame) will be working on visual and special effects.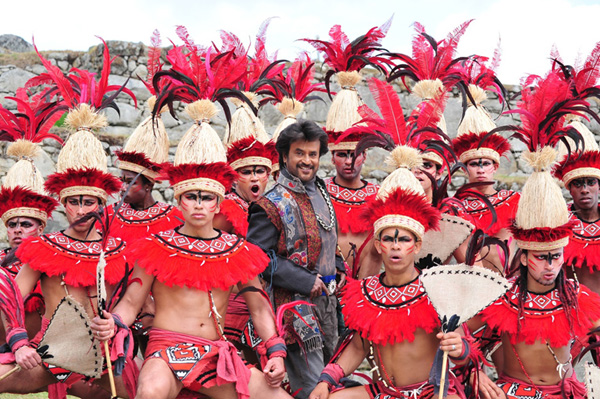 Aishwatya Rai!!!!!