4th April 2009....after Elfi Hefni's photoshoot, i drive straight to Maju Junction Mall just to have light meal & survey the Hairdressing salon there...cez it's been like 4 years i hadn't been there.Don't know why i'd think of Maju Junction Mall today.
i've been to 'Derrick & Team' Hairdressing Salon,level 3.Luckily Janice the hairdresser put her professional service on me.Look at my new hair...i think it's nice!. We've been borak2, never stop ...chit chatting about Korean/Japan&Chinese Music & Hair fashion...I just know that famous singer in Taiwan 'Fish Leong' is from Malaysia...wah...how good that girl is.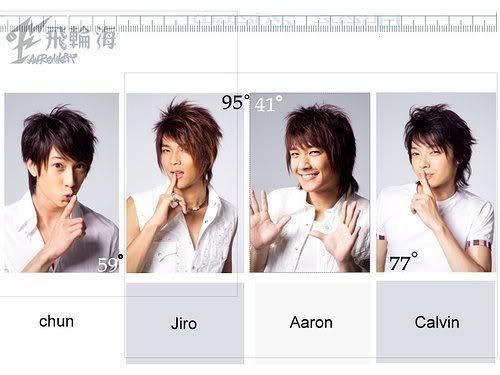 Then,while Janice cut my hair...she show me Fahrenheit band picture...she said she want to make my hair like Wu Chun & Jiro..hehe...i think that close....TQ JANICE!!! at the end,i present her my Mini Album 'Dior-Sampai Ke Lantai'.Hope u enjoy it Janice.
hey,you should ask for Janice when you come to Derrick&Team Salon in Maju Junction...she's talkative & very helpful too.